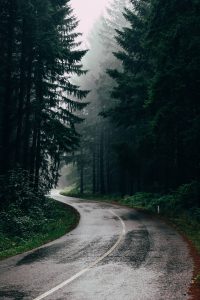 What Does it Take to Develop a New Diet?
Allen Levine, director of the Minnesota Obesity Center and head of the University of Minnesota's Department of Food Science and Nutrition thinks people need to police themselves because, "You can't have sex at your desk and you can't drink booze at your desk and you can't inject drugs at your desk, but you can eat a donut. Nobody's going to stop you."
Wow! That's a little harsh. Somehow I don't think eating a donut at my desk really is equal to the other choices (sex, drugs, drink — hey, he forgot rock-and-roll!).
Levine's colleague University of Minnesota professor David Bernlohr and obesity researcher realized he'd gotten fat. Yes, that's right. Just because you research obesity does not mean you are immune. Oh, no. The rotund Bernlohr decided to create his own diet and dubbed it the "Northwoods Diet," in a vain attempt at poking fun at the fad diet industry and the popular South Beach diet.
His diet is pretty tame: Three meals a day with smaller portions and no food after 7:30 p.m. That's it. Probably he'll write a 200 page book about it soon.
Bernlohr explained his diet, "is just common sense to people who study nutrition or metabolism." What he didn't explain was he didn't bother to follow his own "common sense" and keep his weight under control in the first place.