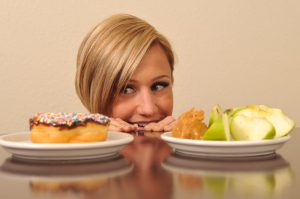 An experimental diet pill, rimonabant, by Sanofi-Aventis SA, the world's third biggest drugmaker is showing remarkable promise in clinical trials. Called an "Anti-craving" pill, it's soon to be tested for its effect on smokers as well.
Researchers indicated 39 percent of test subjects lost more than 10 percent of their body weight during the one-year study compared to 12 percent of patients on placebo. This is significant as the lead researcher in the study, Luc Van Gaal, associate professor of endrocrinology at University Hospital in Antwerp said, "A 5 to 10 percent reduction of weight leads to a reduction of risk factors by 25 percent to 30 percent."
Patients were also put on a low calorie diet, so how much effect the pill had is impossible to know, which is the bottom line for any weight loss pill, potion or powder: You still must make a change in your eating habits. No pill can do it all. Despite that disclaimer, the world awaits the first truly useful diet pill and perhaps rimonabant, to be sold under the name Acomplia, will be the one.
While you're waiting for that magical pill, why not try these 3 easy tips to pulverize your cravings by BodyBuilding.com.