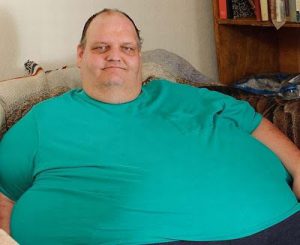 Obese Man Loses More Than 370 Pounds
It's becoming more common for the severely obese to have to lose weight to become candidates for weight loss surgery.
This presents a dilemma in that to quality for the surgery you must demonstrate that you have tried and failed to lose weight via conventional means, yet if you are too heavy, you are required to LOSE WEIGHT before having the surgery.
Patrick Deuel who started at 1,072 pounds is currently on target for weight loss surgery having recently lost more than 370 pounds. How'd he do it? He's an in-patient in a Sioux Falls hospital, eating only what he's given, and at 1,200 calories basically being given a starvation diet. In Deuel's case I'd say this is probably about all he can do to save his life, and therefore is justified.
Sometimes a liquid diet, or a diet that supplements liquid nutritional drinks (such as Carbs Away Shake) with some whole foods is a great way to get started, especially if you have more than 100 pounds to lose.