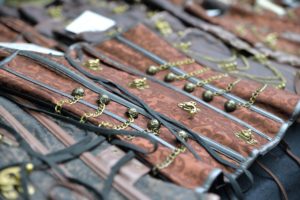 While looking for stretchy, see-through fabric to make Halloween costumes (anyone know where I can find some, let me know), I found this ultra-handy instruction page for how to lace a corset. Scroll down for the Corset section, and then go to Lacing a Corset.
You just never know when they may make a comeback and I'd rather be prepared.
Do not blame me if you follow links on that site. I am not familiar with anything outside of the page I mentioned above for those of you considering cinching yourself up anytime soon.