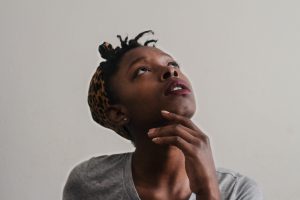 What's Better for Weight Loss: High Protein or Low Fat?
A July 15, 2004 Yahoo News Headline shouts, "American Diet Too Heavy in Meat, Study Finds," and goes on to state that, "The U.S. Department of Agriculture, the American Heart Association, the American Cancer Society and many other groups routinely advise Americans to eat a plant-based diet, adding only a little meat and low-fat dairy products."
Er, okay, but what about all the news releases about how the low carb diet works better than the low fat approach? What about that? When will any of this make any sense? It seems to be coming to a head with the low carb diet on one side, and the American Diet too high in meat proponents on the other, and may the best diet, er man, win.
The trouble is, no "diet" will work unless it's a lifestyle change. The pervasive mentality that "I'm on a diet" is not conducive to long-term weight loss. You must change your mind first, and then the weight loss will folllow. Simply switch from overeating bread to overeating meat is not the answer. Susan Finn, former president of the American Council on Nutrition and Exercise says, "We need to cut down on portion size and get active." She is not alone.
As a member of the National Registry of Weight Loss I know what's worked for me (low fat, higher complex carbs), but that doesn't discount what works for someone else. Many of those listed with the registry (having lost 30 or more pounds and kept it off for at least a year) have had success with different eating plans. The overwhelming majority do exercise regularly so find an activity you like and get moving.
Remember, we are all unique. Pay attention to the headlines, but always keep an open mind. Today's miracle is tomorrow's forbidden fruit.